Melissa Stenstrom, M.D.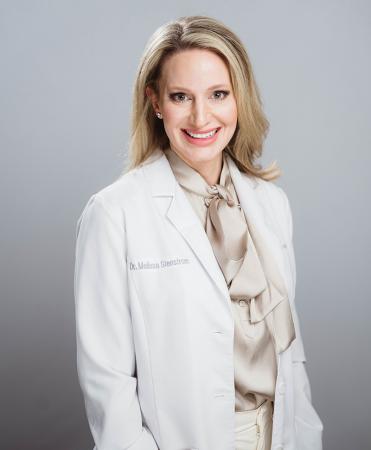 ---
Past Education, Training, and Experience
Melissa Stenstrom, M.D. is a board certified dermatologist. Originally from the Kansas City area, she graduated from the University of Missouri in Columbia with a degree in biological engineering and continued her studies at the School of Medicine in Columbia, graduating with honors. Upon graduation, she completed her transitional year internship at St. Joseph Hospital in Milwaukee followed by her residency in dermatology at the University of Wisconsin, Madison, where she served as chief resident during her final year. Shortly after completing her dermatology training in Madison, she achieved board certification and moved to Rockford where she practiced as a dermatologist for the Rockford Health System. During that time, she enjoyed forming relationships with patients and their families and established herself as the sole dermatologist for a significant segment of the community. Dr. Stenstrom enjoys serving the community by participating in several free skin cancer screenings annually. She also serves as an Assistant Clinical Professor for the University of Illinois, Rockford and takes great pleasure in mentoring young physicians and medical students interested in dermatology. Dr. Stenstrom is a member of the American Academy of Dermatology and the American Society for Dermatologic Surgery.
Practice Philosophy: Active Collaboration and Customized Treatment
Dr. Stenstrom's practice philosophy is to combine evidence based medicine with advances in science to actively collaborate with her patients and provide customized treatment plans. She continues to do so at MD SkinCenter, where she provides care to patients of all ages in general dermatology, skin cancer treatment, cosmetic services and anti-aging and laser procedures. Dr. Stenstrom is married with two children and enjoys running and traveling. She is active in her local church and the Boys and Girls Club.
Education and Training Certifications
Undergraduate: University of Missouri -Columbia
Medical Doctorate: University of Missouri -Columbia
Residency: University of Wisconsin-Madison
Board Certified: American Board of Dermatology