Dalton Menke, PA-BC Cosmetic Service Provider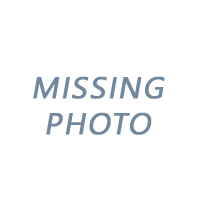 ---
Dalton Menke is a Board Certified Physician Assistant. He earned his undergraduate degree at UW-Whitewater in Biology while minoring in Business. He then earned his Master's of Science in Physician Assistant Studies from Carroll University which included rotations in Dermatology at Forefront Dermatology in Burlington, IA and General Surgery at Ascension Medical Group in Appleton, WI. He is an active member of the American Academy of Physician Associates.

As a Physician Assistant, Dalton collaborates with Dr. Stenstrom to provide dermatologic care by performing comprehensive skin checks, creating acne regimens, assessing rashes, evaluating skin lesions, recommending cosmetic skin care routines, and performing surgical procedures. Dalton enjoys building relationships and working with patients to help them establish and achieve their healthcare and dermatological goals.

Dalton was born and raised in Winnebago and has strong ties to the Rockford area. He enjoys staying active, watching sports, traveling, cheering for the Iowa Hawkeyes, boating, and being with friends and family. He is very excited to be a part of the MD SkinCenter team and for the opportunity to give back to the Rockford community.